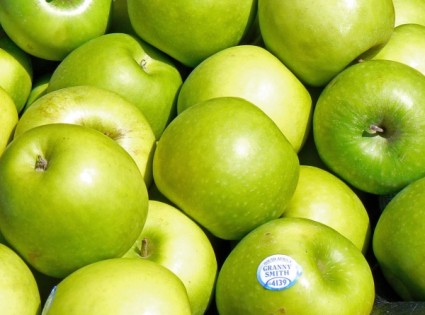 For a while now we've been prepping for a big event for a Company B client. It's been a lot of work and running around and sometimes a little stressful as we come down to the wire this week. But I'm happy to report on a day at HQ that was got to spend doing some seriously fun prepping – SMOOTHIE MAKING!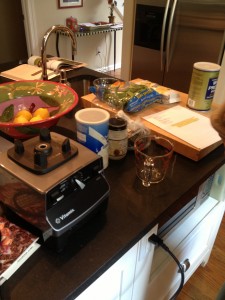 And prep we did!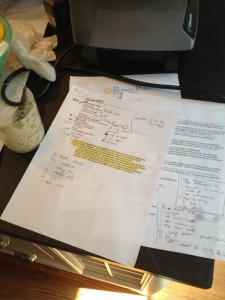 Bonnie came up with a bunch of her own recipes, and we spent time testing and tweaking them. Some were good, some were not go great, but I'm pretty happy with the end results!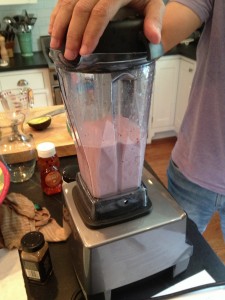 This purple one was a success! I won't tell you what's in it though, until we get to make them at the event.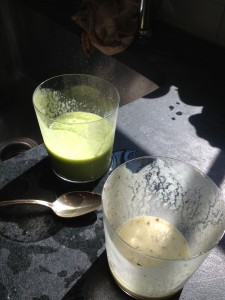 Frankly, I think smoothies taste a lot better than they look.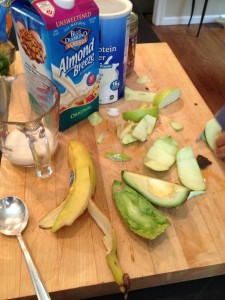 Avocados were a big feature in one of our tasty treats!
Still hungry for some Company B Smoothie Day? You can check out this lovely vine I did.
It was so much fun to get off the computer and do some taste testing for work. Still in preparation mode, we put together some gift baskets for our highly anticipated guests.
I absolutely love a diversified work day. It's great to be able to use all of your skills to accomplish different tasks, so out of the ordinary days like this one are always welcomed, and are one of the many benefits of working at a hands-on company like Company B!
https://companyb-ny.com/wp-content/uploads/2013/07/watermark.jpg
315
425
Bonnie Rothman
https://companyb-ny.com/wp-content/uploads/2019/08/company-b-logo-wspacer.png
Bonnie Rothman
2020-04-16 11:24:46
2020-04-16 11:24:47
The Perks of Event Prep